Rick Ross' house was formerly Evander Holyfield's. He bought this foreclosed property for $5.8 million and turned it into every man's dream mansion. The hip hop mogul has amassed massive wealth with his rap albums and it his riches can be seen in his mansion. He has gone all out in decorating his home with all the nice things money can buy.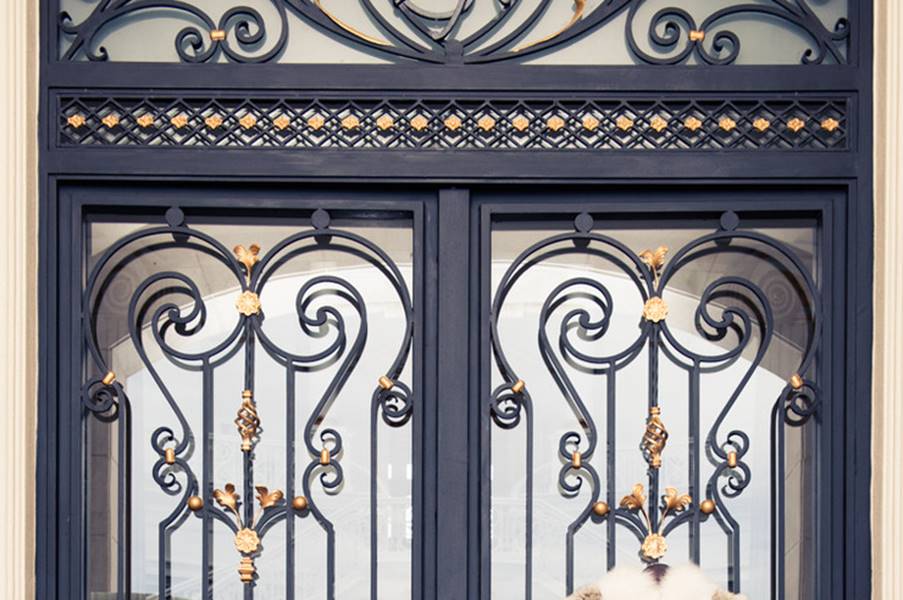 This wrought iron gate with gold details greets each visitor who comes to this massive mansion. This door alone must have cost Rick Ross thousands of dollars.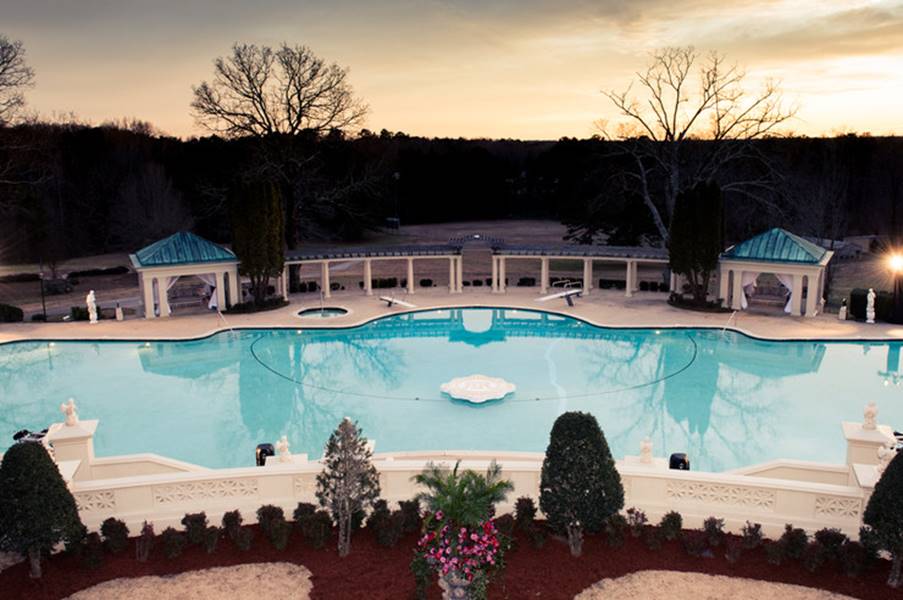 His pool requires 350,000 gallons of water and is regarded as one of the biggest private pools in the US. It can probably fit up to a hundred people or so.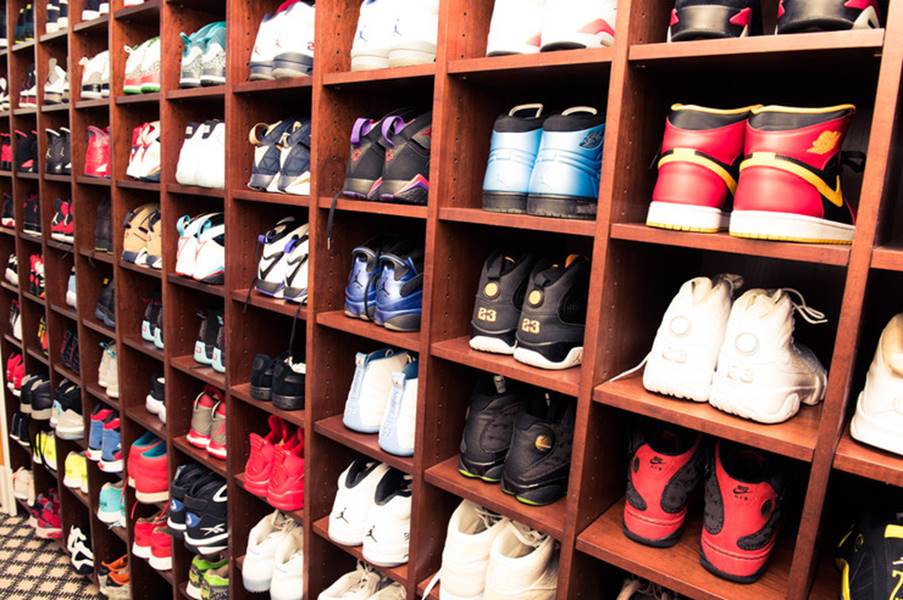 Rick's walk-in closet houses his extensive sneaker collection. They easily count to a hundred pairs or so. He can even wear one pair every two days and still not run out at the end of the year.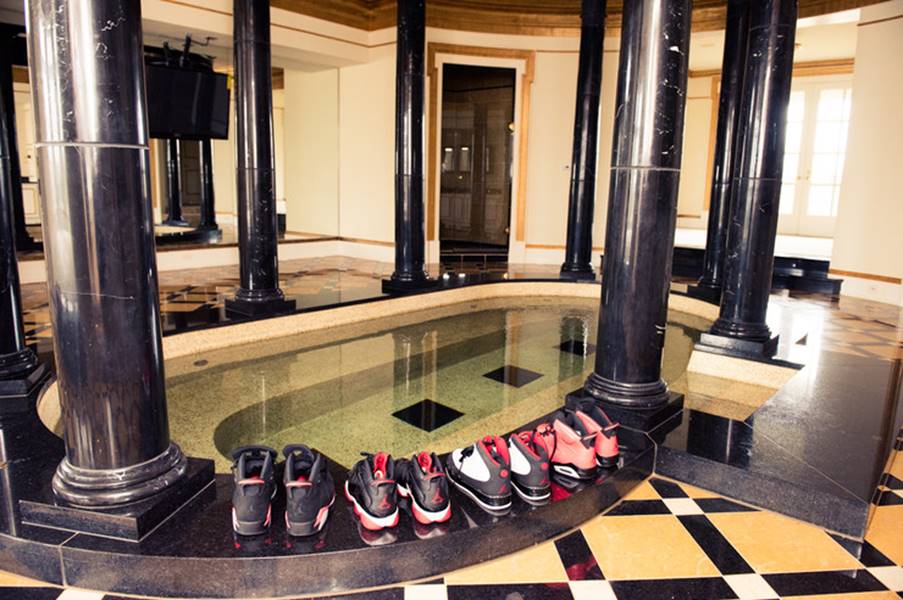 Aside from the massive outdoor pool, there is an indoor pool for use during the winter. Because you can never have too many pools, right?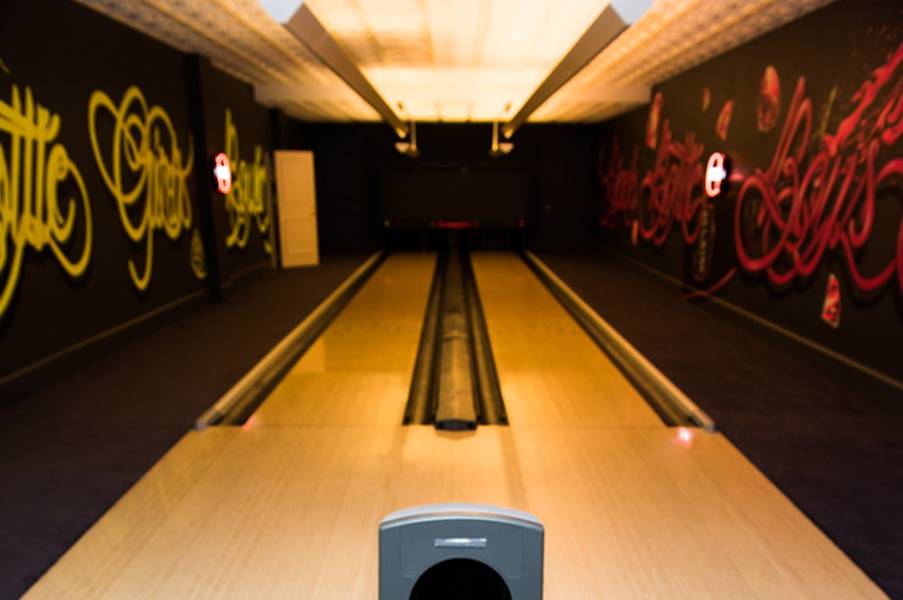 A two-lane bowling alley can be enjoyed by guests who visit. A mansion is never complete without a game room.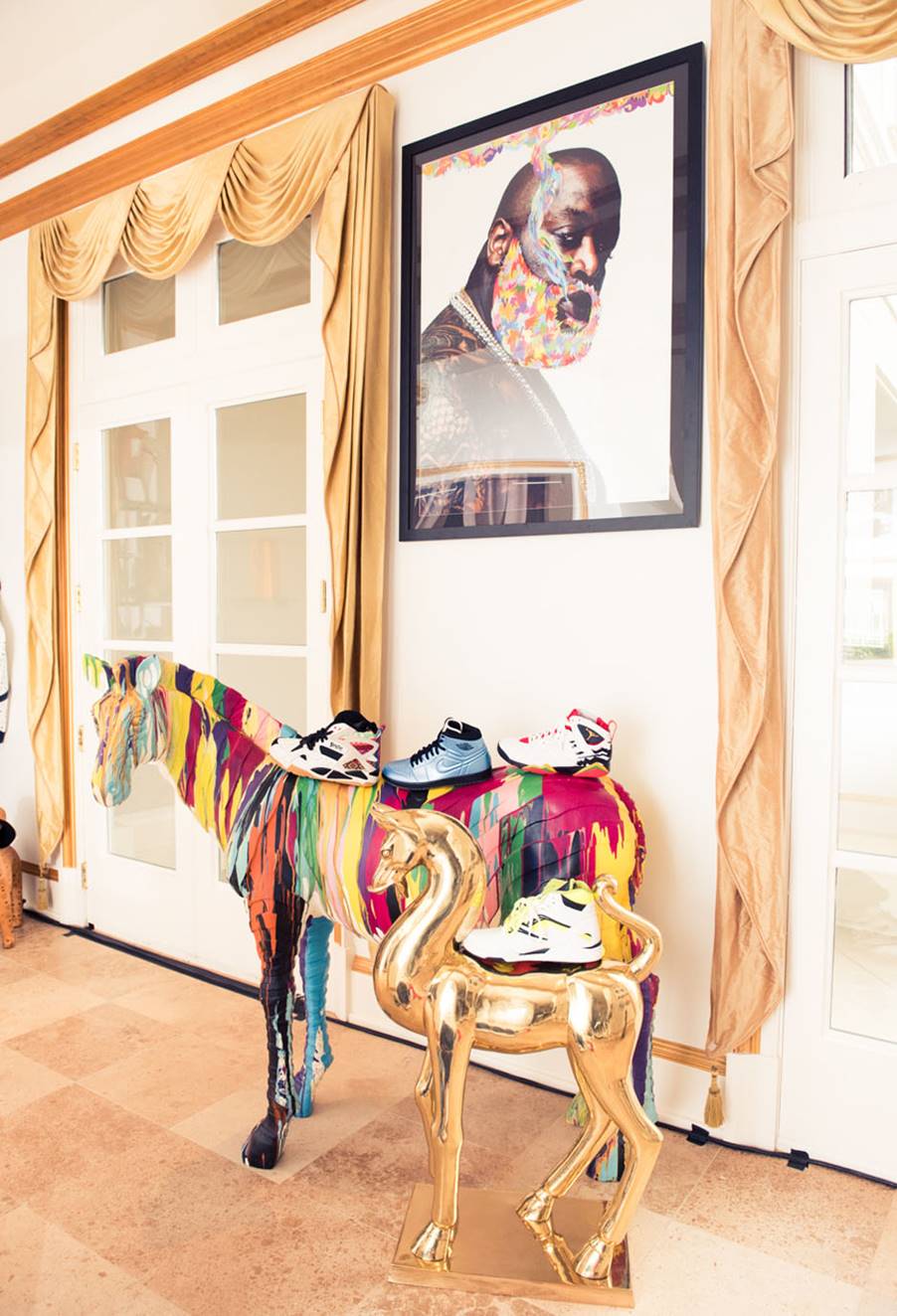 He also collects pieces of colorful art that dot the mansion where his prized sneakers also take up spot. Gold drapes add to the elegance of the home.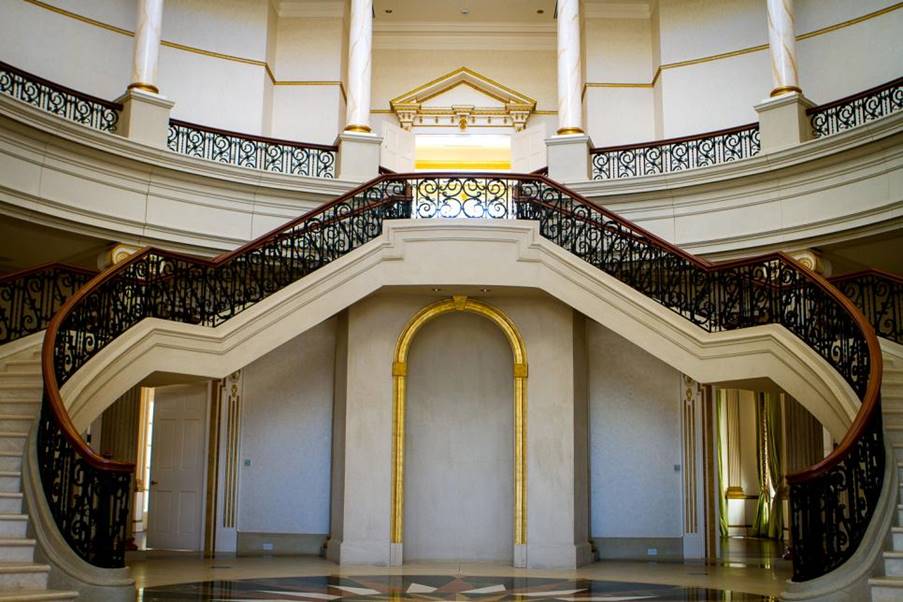 Another game room staple is this football arcade game. There is just a lot of things one can do while at Rick Ross' house.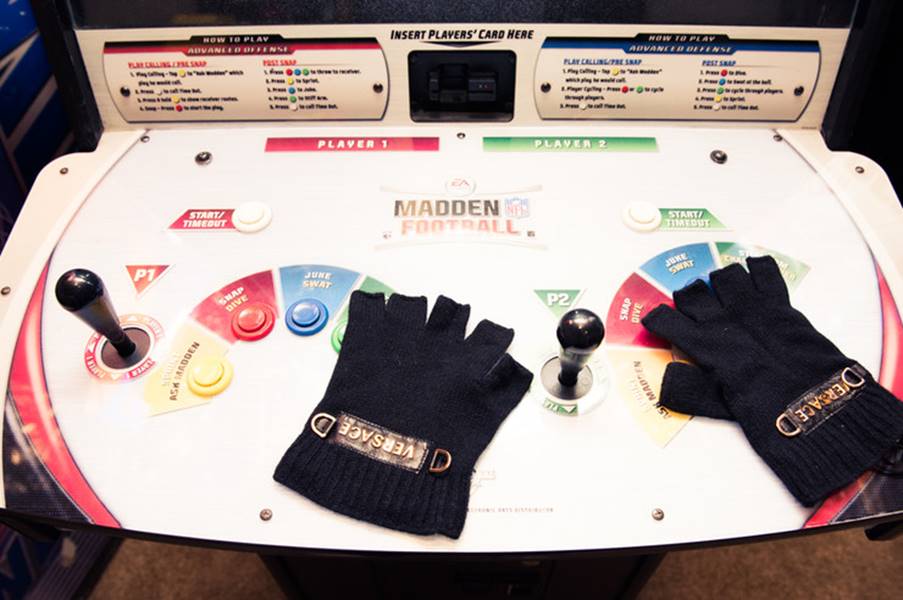 The grand palatial staircase leads up to the second level. Marble columns with gold details make the house look more elegant and opulent.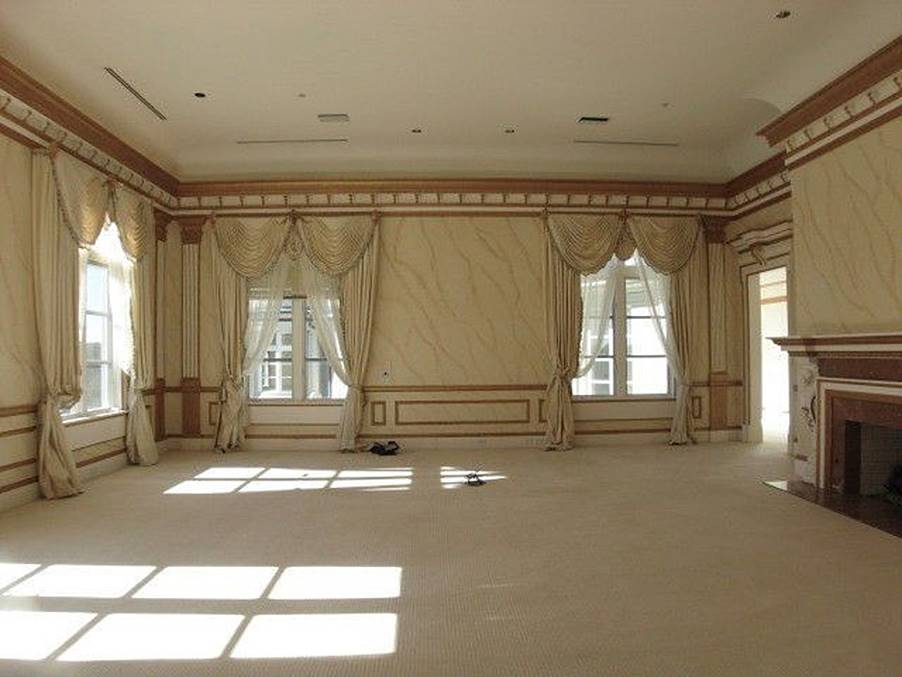 The 109-room mansion has a lot of unused bedrooms. With all this natural light wafting in, the mansion reportedly consumes $17,000 in electricity.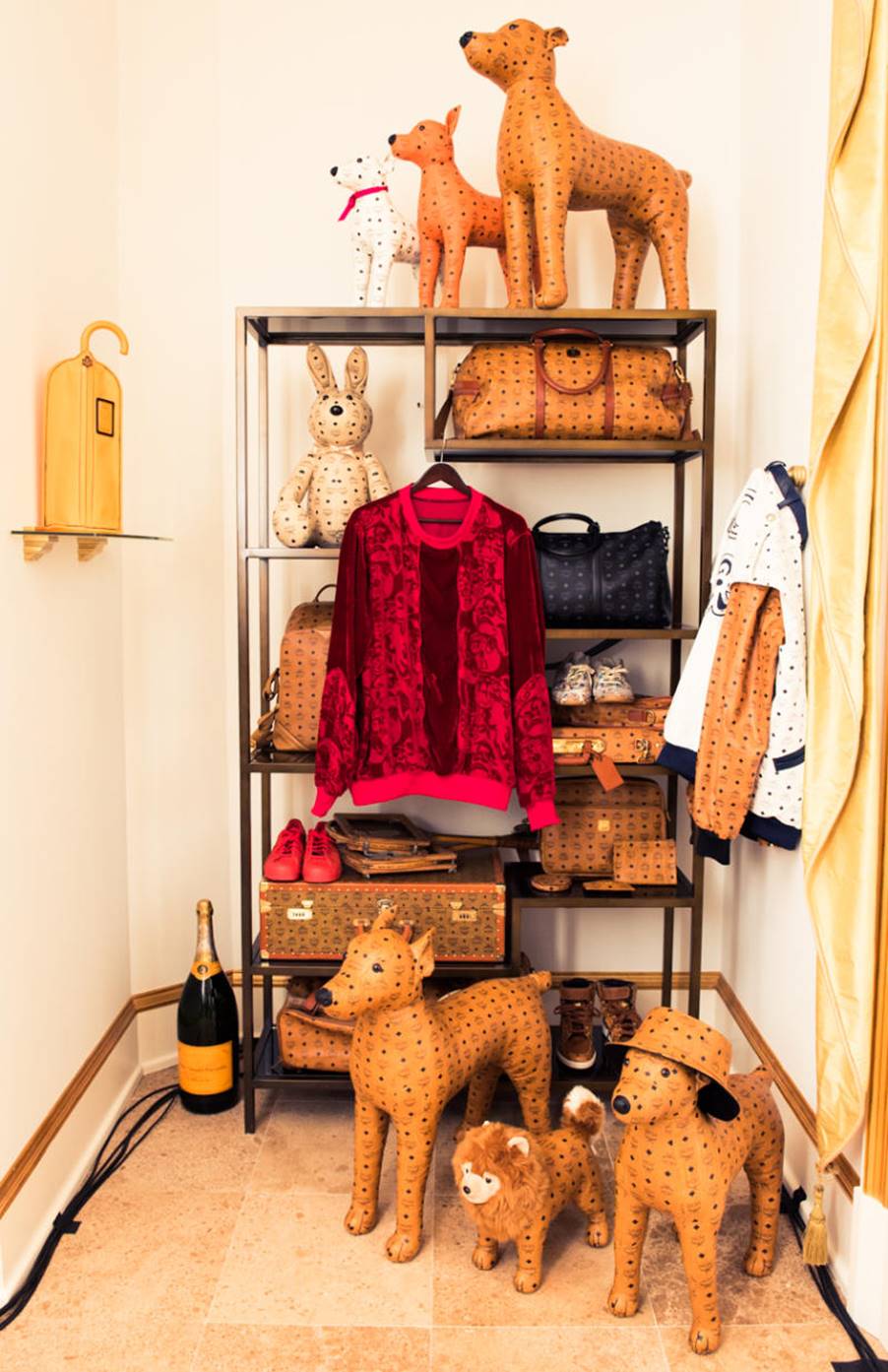 His luggage and stuffed animals bear the same designs. He also hangs his jackets and shirts in this area of his closet.